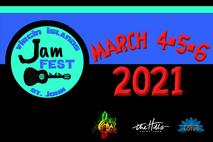 Music gives... a soul to the universe... wings to the mind... flight to the imagination... and charm and gaiety to life and to everything. PLATO

ISLAND GIRL MUSIC • ERIN HART
Every Monday 6-8pm

ZACH DEPUTY Nov. 19, 20, 22
4 Free Shows! Nov. 19 & 20 at The Windmill Bar. Nov. 21 at Bernie's on St. Thomas. Nov. 22 at The Windmill Bar Sunday Pig Roast.

Opera in the Windmill Dec. 11
Highly acclaimed Coloratura-Soprano Jeanette Granite (Christine in Phantom of the Opera) will be performing classical-crossover songs under the stars at the historic Susannaberg windmill ruins. This magical evening will feature Christmas classics and songs across a spectrum of operatic arias, songs from One Republic, Queen and U2, and favorite Broadway musical hits from Phantom of the Opera and Westside Story.

Shred is Dead Dec. 6, 9, 10, 12
Marcus Rezac's Shred is Dead featuring Marcus Rezac(Shred is Dead, Digital Tape Machine, The Hue),Vinnie Amico(moe), Mark Joseph(The Big Wu), Rolf Witt(Wild Knights, Al and the Transamericans), Jared Warren(Mother Goat)

Mel Knapp Dec. 19 & 20
A Flora Bama regular, Mel is coming back to the VI!

Positive J of TreeHouse! Jan. 8-16
Jan. 10, 14, 16 at The Windmill Bar. Jan. 8 at Bernie's, Jan. 15 at Shambles.

Victoria Leigh Jan. 14, 15, 17, 19
This is will be VL's 1st trip to the VI. One of many, we hope!